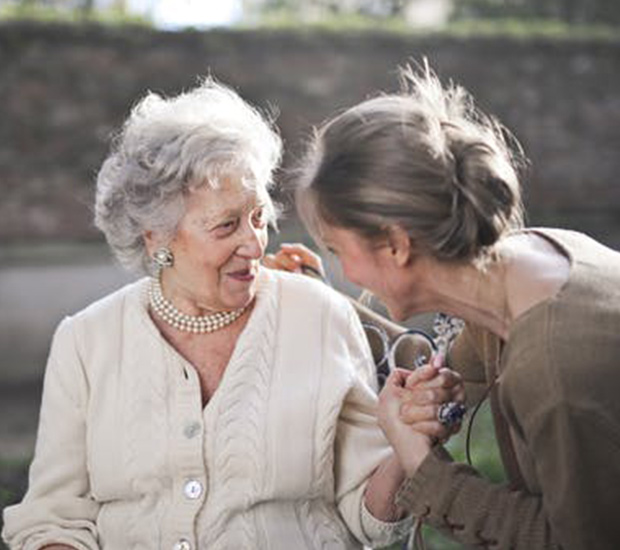 In Home Dental Care
Chicago, IL
There's an old saying about the eyes being windows to the soul. But the latest medical and dental research shows that the mouth truly is a window into one's overal health. Looking out for a loved one's health means not only keeping an eye on their nutritional intake and physical capabilities, but also on their teeth and gums.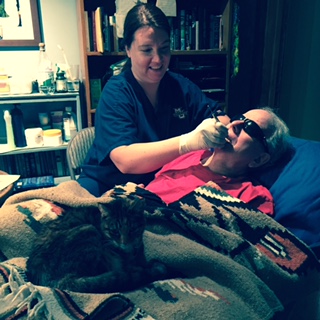 For senior citizens or those with special needs who are home-bound and unable to make it into our office, we have included options which may help your decision.
Custom, two visit denture fitting with AvaDent dentures.
Custom partial dentures.
Denture relines, adjustments, and repairs.
Dental cleanings.
Laser Therapy. Lasers are used to reshape gums and remove bacteria during deep cleanings. Lasers can also remove benign lesions in the mouth and relieve pain of canker/cold sores and sensitive teeth due to recession/gum loss.
Oral Cancer Screenings.
Dry mouth diagnosis and treatment: dry mouth, or xerostomia, is the feeling that there is not enough saliva or too thick/foamy saliva. It can cause difficulties in tasting, chewing, swallowing, and speaking. Dry mouth can also increase chances of tooth decay and other infections in the mouth. This condition is usually caused by medication side effects.
Nutritional consultation with home care givers, nursing home nurses, powers of attorney, etc.
Recent Posts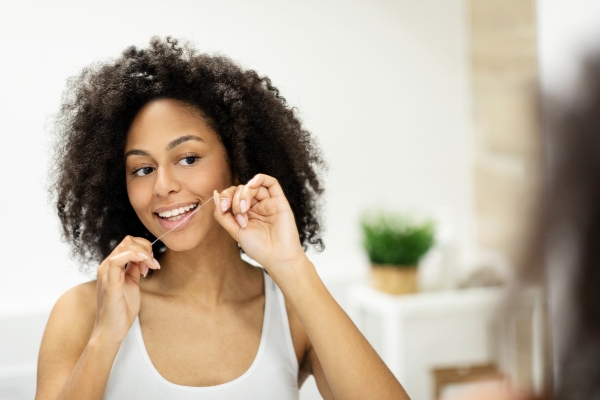 A crucial component of being healthy is routine dental care. When oral health is ignored, harmful bacteria can compromise the rest of the body. Healthy dental practices involve a two-prong approach of visiting the dentist regularly and continuing oral health care at home. Discover more about what is considered routine and effective dental care practices.Making…